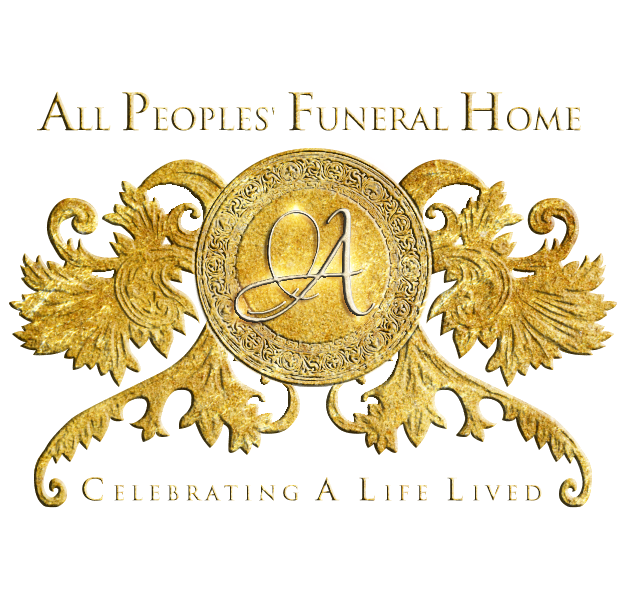 Continuing The Celebration For
Pamela V. Jones
Sunrise: June 19, 1969 – Sunset: August 6, 2023
(Click the image to view the full program)

(Click the image to view the full Wake Card)

Pamela Vanessa Jones was born June 19, 1969, in Lake Charles, LA. She was nurtured and loved by her parents, Rev. Daniel Stafford and Ethel Lee Hamilton Stafford. On August 6, 2023, God chose to pick a beautiful, colorful flower. Pam loved life, loved music, loved people, loved children, loved food, loved her Korean movies, loved her TikTok, but most of all she loved God and her family.
Pam grew up in her hometown, DeRidder, where she was very active in her school, church, and community. Pam believed, confessed, and accepted Jesus at an early age and remained faithful to God until her call. Pam attended Mt. Zion Baptist Church under Rev. J. W. Gibbs and Peaceful Rest Baptist Church under her father. Pam recognized her gift from God at an early age. She began singing with the Mt. Zion Youth Choir, DeRidder Community Choir, Southwest Singing Convention, and Northern Region of Calcasieu where she starred as Mother Goose in the stage play.
Pam attended and graduated from DeRidder High School. While in High School, she continued her love for music with DeRidder High School's marching band. Pam was the first Black American female Ambassadors in Blue Drum Major at DHS. Pam furthered her education at Grambling State University where she obtained her Bachelors of Arts in Mass Communication, Masters in Liberal Arts w/ a concentration in Humanities Fine Arts, and had begun to pursue her Doctoral degree from Capella University. Pam worked at Texas Southern University Thurgood Marshall School of Law, Coordinator of Admissions & Financial Aid, Houston, TX, Everest College (Corithian College, Inc.), Director of Financial Business Analyst, Houston/Dallas TX, Dallas Christian College, Director of Financial, Dallas, TX University of Houston, Houston, TX, Texas Southmost College, Director of Financial Aid & Veteran's Affairs, Brownsville, TX and Texas Southern University, Manager of Veterans' Affairs.
Continuing her love for music, Pam became the Gospel radio personality of GSU's KGRM 91.3 radio station, served faithfully as the Voices of Faith Gospel Choir Director, and became a recording artist at the age of 19, recording as lead with the Louisiana Mass Choir of the Gospel Music Workshop of America "Use Me". Pam, along with a few singing friends began a gospel group called 'Joint Heirs'.
Upon graduation from Grambling State University, Pam took life and ventured in making career decisions that eventually placed her in Houston, TX. She became a faithful servant of Harvest Time Evangelistic Church and worked as praise and worship leader under the leadership of Bishop Shelton Bady. Pam was also member of Jackie Smith & YDM choir. As life would have it, Pam moved to Dallas, TX, and became a member of New Breed Christian Center. There she served as Minister of Music under the leadership of Dr. Darrell Blair. Pam returned to Houston and continued her assignment as the Director of Fine Arts at Harvest Time until 2021. During this time Pam, starred as Ms. Louinna in "Don't Cry" play, played as Thomasina in "The Other Side of Me", worked as Executive Producer of "No More Hell" stage play, Creative Director and Producer of countless Easter/Christmas productions and Musicals. Pam was a songwriter and Actress. Pam's love for music/the arts and church ministry was that of excellence. She wanted nothing, but the best for God.
Pam was the Founder & Executive Director, PAVAJO, Inc., Founder & Executive Director PAVAJO Academy of Music & Arts, Founder & Host – THE VIRTUAL STAGE LIVE, Author – Glitter Everywhere by PAVAJO. Pam's life exemplified 'Glitter Everywhere'!
Pam was preceded in death by her grandparents, J. D. and Carrie Lee Hamilton, Sr. Eula Mae Harris, her aunt, Genell Hamilton, her uncle, Major J. D. Hamilton, Jr., and God-sister Cursetta Piper.
Pam leaves to cherish her memories; parents, Rev. Daniel Stafford and Ethel Lee Hamilton Stafford of DeRidder, LA; fiancé, Reginald Guy of DeRidder, LA; sisters, Dana Branch of Glenmora, LA, T. Bonita Jones of Montgomery, AL, Naomi Belvin (Marvin) of Alexandria, LA; Nadine Jones of Charlotte, NC; brother, Jeffery Bolden (India) of Huntsville, AL; uncle, Willie Hamilton (Diane) of Lake Charles, LA, aunt, Bernadette Hamilton of Olive Branch, MS; nieces, Shanna Winters and Martinique Belvin; nephews, Brevin Branch and Dominique Davis; great-niece, Ava; cousins, Earl Colton, Jr., Leslie Hamilton, Tia Hamilton, Alfred Handy, Marcus Hamilton, Logan Hamilton and Leah Hamilton; great-cousin, Miles; God-father, Rufus Piper, Sr.; God-brothers/sister, Rev. Alphonso Piper, Rufus Piper, Jr., Vicky Simmons, Raymond Johnson, and A. Dionne Bradford, special sister-friends, Tara Boyd, Kimberly Carter, LaToya Daily, Kimberly Showers, Tonya Cahee, and Linda Walker; godchildren, Javelle, Ashley, Andrew, Regan, Josiah, Naomi and Carter; a host of close cousins, god-brothers, god-sisters, relatives, friends, DHS Class of '87, Voices of Faith, Order of Eastern Stars, IVYInc – SOARers, and Alpha Kappa Alpha Sorority, Inc.
Pam would say, "study your music", "stay on top of your note", and "you got this"! To God Be the Glory!
"We are confident, I say, and willing rather to be absent from the body, and to be present with the Lord." 2 Corinthians 5:8
4 entries.
A beautiful white rose that smells so sweet bloom from the heart of God, So many sweet memories I hold at the house on Rasberry at the house and church. God chose one of the best to rest he is making your wings and getting your Manchin ready Rev Stafford you have a village at the gates many souls of your teaching, and also to say on earth successful children under your works. God is pleased well done Rev.and first Lady Stafford. It was a blessing to be in the church today because I didn't miss Jesus. My family in Jesus name amen
My heartfelt condolences 💐 and prayers 🙏 for the family and friends. Pam and I worked at KGRM radio station in Grambling La and she was so lovely and positive always!! She orchestrated the choir and loved music 🎶 Social media connected us again after college. May God be with you all and may his speed comfort you always 💐
My condolences to the family. Pam was a wonderful Sister and she touched many lives. She will be missed.