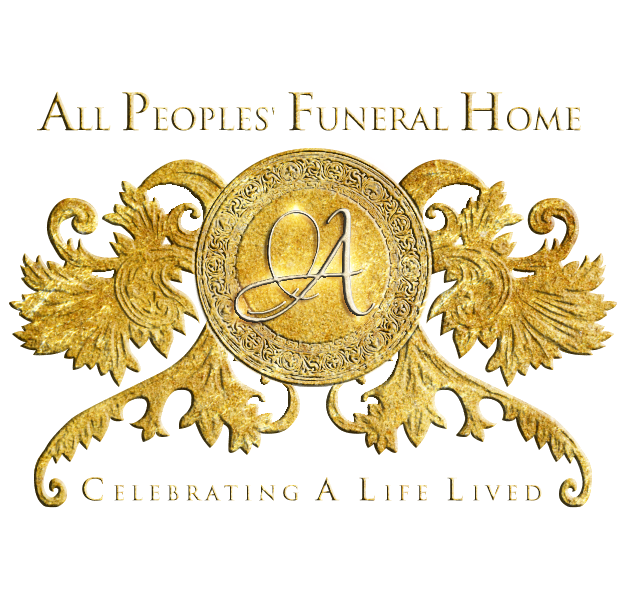 Celebration Of Life
Earline Fluckers
Alpha: September 18, 1947 – Omega: October 5, 2023
(Click the image to view the full program)

From labor to reward, on Thursday morning, October 5, 2023, at 1:10 PM, the Angels came and plucked yet another flower from the garden, Sister Earline Fluckers.
On September 18, 1947, a beautiful baby girl was born to the parentage of the late Elliot Jackson and Martha Malveaux Jackson. Earline was baptized at an early age by the late Rev. S. A. Crowder. She was a member of the Sunday School and Gospel Chorus Choir.  She also worshiped under the leadership of the late Dr. H. J. Gilliam.
She attended Plaisance Elementary and High School from first through twelfth grade and graduated class of 1965. Upon graduation, she relocated to Houston, Texas, where she united in Holy Matrimony to the late James Melvin Brown in the Summer of 1968 and through this union, she was blessed with four beautiful daughters.
In November 1984, she married the late John D. Fluckers and was blessed with three bonus children.
Earline started her career as a medical coding specialist in the early 80's at St. Lukes Hospital, and throughout the years she also worked for Baylor College of Medicine, the Bay Area and Hermann Memorial Hospital. She took pride in her work and was very dedicated to her job.
Earline served as a member of the Antioch Missionary Baptist Church beginning in 1968, under Dr. H. Beecher Hicks, the late Dr. John Westbrook, Dr. Nathan Johnson, Pastor Stanley Baker, Pastor Otis Winkley and Rev. John F. Johnson for 52 years until August 2020. She became a member of Living Faith Bible Church, Fresno, Texas, from August 2020 until her transition home to glory.
Earline "loved" to cook and care for others. There was always a seat at her table and a place to lay your head. She loved watching her favorite soap operas and favorite news network, MSNBC.
She was preceded in death by her parents, Elliot and Martha Jackson, her daughter, Tara Brown, her late husband, John Fluckers, her brothers, Joseph Jackson, Lionel Jackson, Lee Jackson, Nolton Jackson Sr., Raymond Jackson, Leon Jackson, Gerald Jackson and her sister, Geraldine LeDay.
Earline leaves to cherish her memories:  three daughters, Shonda Brown Gathright of Radcliff, KY, Kimberly (Brian) Samuel of Fresno, TX and Cynthia Brown of Missouri City, TX. Her bonus children are Donald (Quinzeal) Fluckers of Missouri City, TX, Shirley Fluckers of Little Rock, AK and James Fluckers of Crossett, AK.
Her precious grandchildren are K'Nesha Holland, Kierra Brown, Cierra Brown, Deleon Brown, Brian Samuel Jr., Bryce Samuel, Brandy Samuel, Shayla Harris and Brianna Samuel. Her bonus grandchildren are Quinton (Cathy) Fluckers and Terence Briggs. Her precious bonus great-grandchildren are Genesis Fluckers and Gionn Fluckers.
Earline leaves to cherish her memories: three sisters Katherine White, Kathleen (Willie) Jackson, Carolyn (Audris) LaFleur, one sister-in-law, Joyce Jackson and one brother, Richard Jackson, all of Houston, TX.
Her precious Godchildren are Lynette Jackson (deceased), James Ben (deceased), Shemika LaFleur, Lamar Edwards and Adrian "AJ" Carter. 
Earline also leaves to cherish her memories: a host of nieces, nephews, relatives and friends.
7 entries.
Kim, My heart goes out to you and your family , and wish you nothing but comfort and strength. With deepest sympathy, Sheila Greer & Family.
Deepest sympathy and condolences as our beloved sister and friend transitioned to be with The Lord … we will cherish her in memories as we lift up the family in prayers and thoughts …Rest In Peace Earline …
To the Jackson , Brown, and Fluckers Families, you have our deepest sympathy . Earline shall forever be in our hearts . Rest in peace , our dear Sister . . . "Until We Meet Again " . . . Love to all of you !!! MaryLee, Wanda, Carol, Roy, & Gene . We are Family . . . 🙏🏽🙏🏽🙏🏽
Our Hearts 💕 are with the family. We pray God grants you comfort and peace beyond all understanding. 🕊 With💗 The Tasby Fam
I love you all, Ms. Earline was a beautiful memory from my childhood. Her strength lives through you. Keep living the way she would want you to.
My deepest condolences and prayers to the family of Ms Earline Fluckers. May the God of all comfort comfort you, strengthen you and give you a peace that passeth all understanding as you go through this difficult time.